CONCERT IN THE PARK 2022
Returning this year is the FREE family favorite Concert in the Park event! Join the San Marco Preservation Society on Friday, November 4 at Fletcher Park from 6:00 to 8:30 p.m. to enjoy an al fresco evening and the musical stylings of San Marco local Grant Nielson and headliner Hello Celia.
This event is free and open to all ages. It's designed to gather our community in one of our neighborhood's showcase parks. Guests are invited to bring their own seating and picnic while enjoying local live music and beautiful views. Children will be expected to stay near supervising adults. Donations to the SMPS are recommended to help cover the costs of the event's production.
TELL ME MORE!
For this event, the SMPS is partnering with Town Hall Restaurant to offer full meals and curated picnic packages for pre-order, with a 10% discount on all pre-orders.
You may pre-order from Town Hall on the Town Hall Online Ordering page.  Use code "CONCERT2022" at checkout to enjoy a 10% discount on your order!
IF YOU WOULD LIKE COMPLIMENTARY DELIVERY TO THE CONCERT:

Pre-order cut-off: All concert orders must be placed before noon on Thursday, Nov. 3.

When placing your order, select the "Pick-Up" option and select "Friday, November 4 at 5:00pm" as your pickup time.  In the Checkout section, be sure to include the comment that your order is for the SMPS CONCERT and you would like them to deliver. Town Hall will be at Fletcher Park by 5:30pm with all orders that have been purchased with this note and day/time.
NOTE: If you select the online "Delivery" option, your order will be handled by DoorDash and there will be a $4.99 delivery fee. Do not select this option if you want the restaurant to deliver to you directly at the concert!

IF YOU PREFER TO PICK UP YOUR OWN ORDER the night of the concert, you may do so, just make the notation that you will be picking it up yourself (versus having Town Hall deliver it to the concert).
If you have any questions please email hello@townhalljax.com or call 904-802-0081 for assistance.
In addition, Bar Molino will offer select appetizers for purchase at the event itself. Make sure you're subscribed to our newsletter for more menu updates, and stay tuned!
Wine and beer will be available for guests 21+ with a suggested donation.
SPECIAL THANKS TO OUR SPONSORS
MIC CHECK!
Bike riding and walking to the event is highly encouraged. Parking at Fletcher Park is extremely limited, and we ask that guests be respectful of neighbors and businesses. Parking behind San Marco Square in the Aspire Church (formerly Southside Baptist Church) parking lot is recommended. The Beach Buggy ride service will be running to provide FREE rides (with suggested tip) to and from Fletcher Park — download the app ahead of time!
For now, mark your calendar, let us know if you'll be attending, and get ready for a delightful, musical evening! An RSVP through our Facebook event page is encouraged to help set expected attendance.
Please note: if inclement weather occurs, the concert will be rescheduled!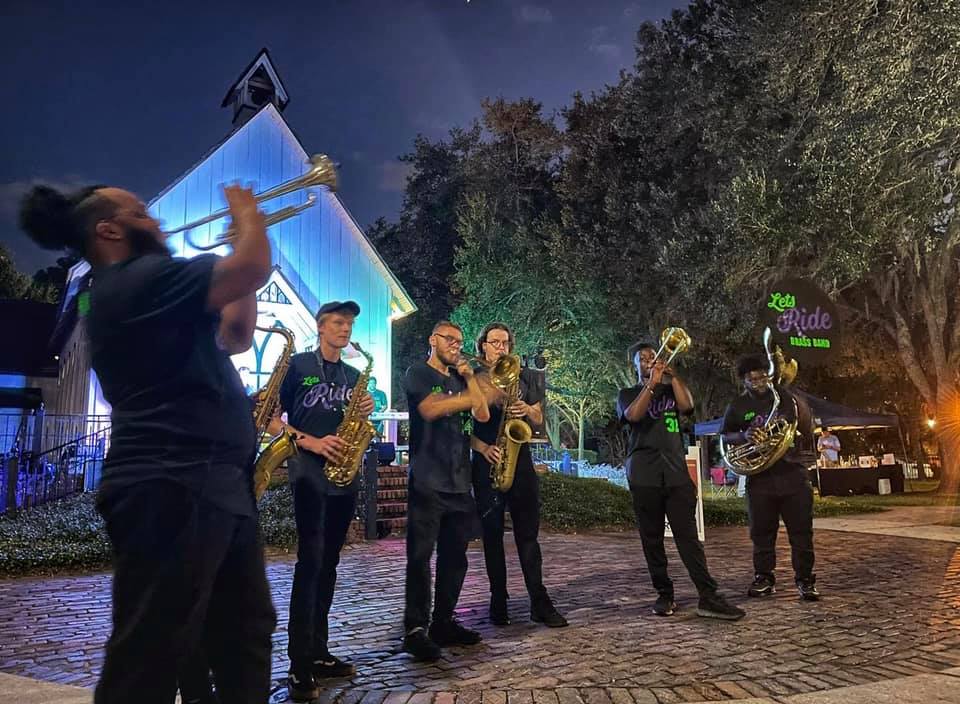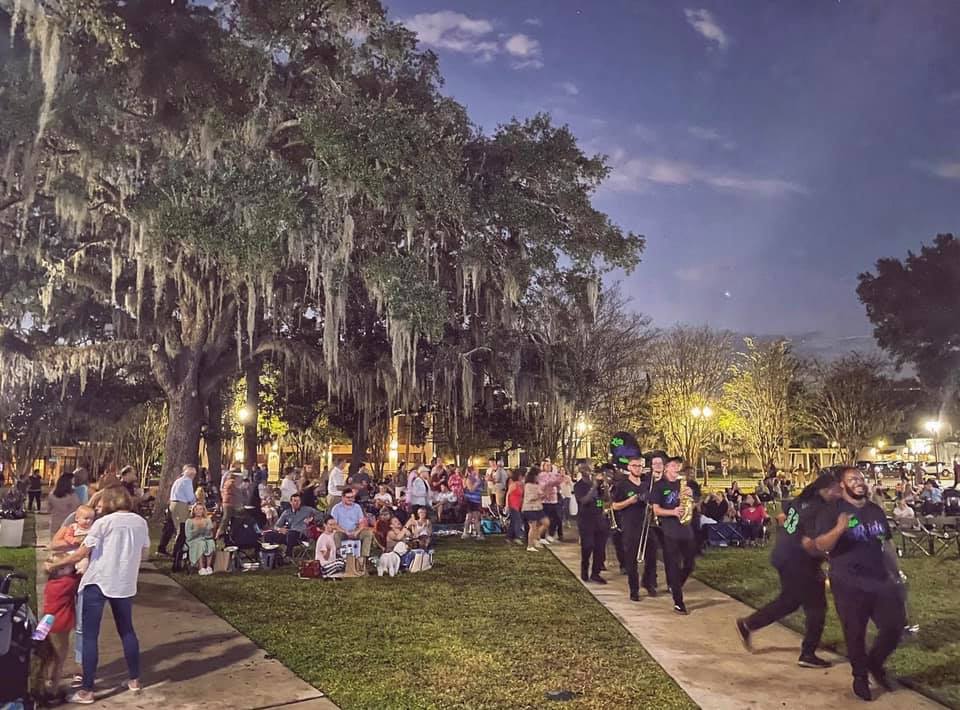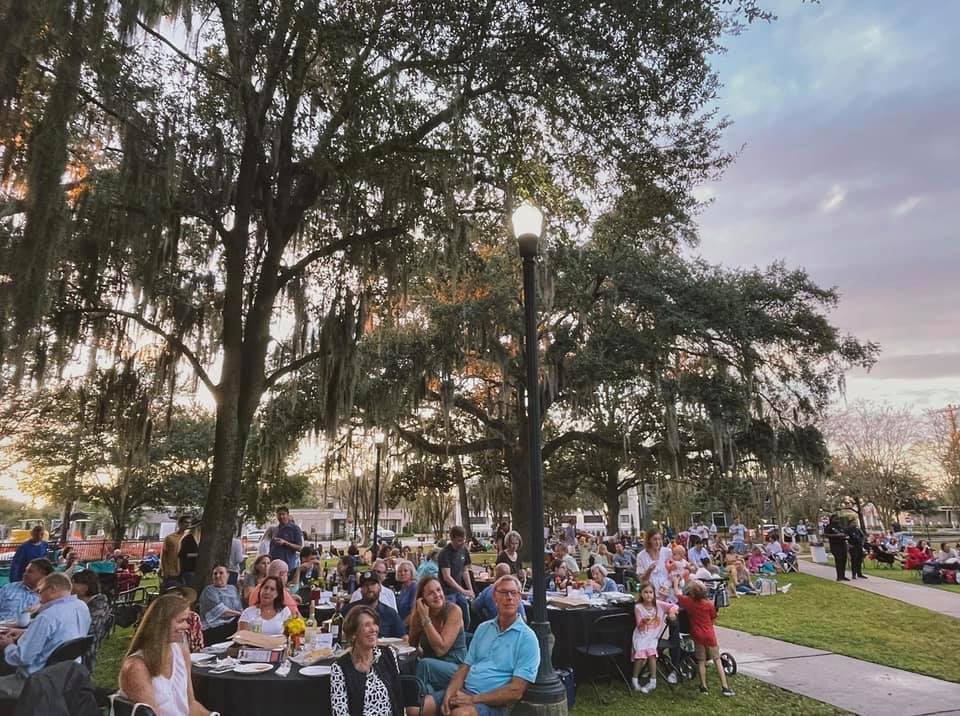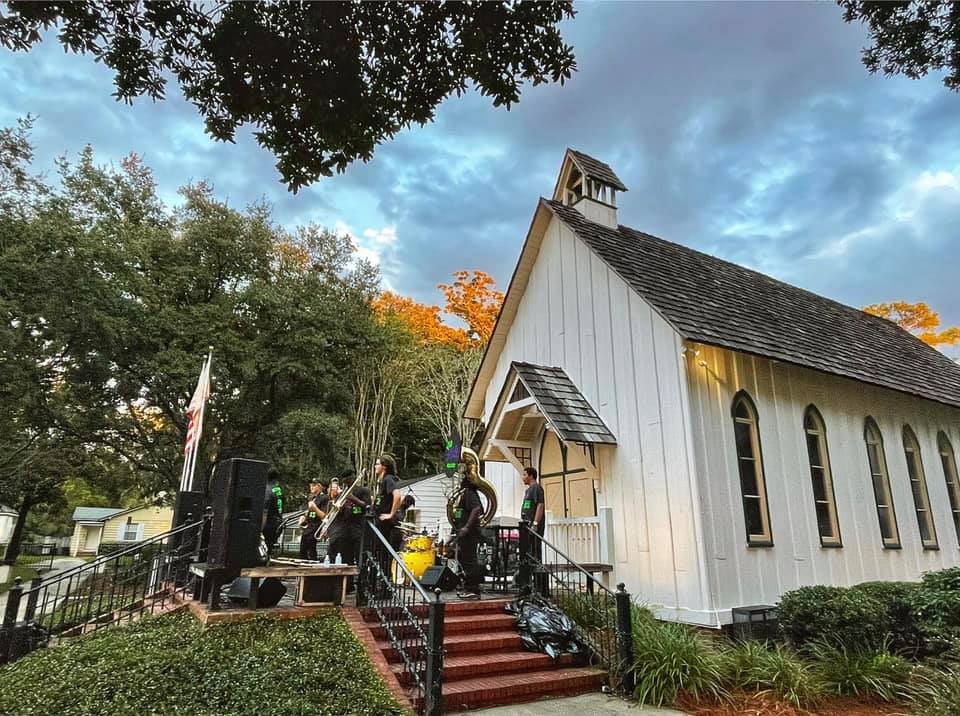 Scenes from the 2021 Concert in the Park