PARKS
---
Visually stunning and historically significant, the parks of San Marco link us to the past, present and future of our neighborhood. As part of its mission to continuously improve the quality of life of our neighborhood, The San Marco Preservation Society has played a key role in the enhancement and maintenance of many of our local parks.
SCHOOLS
---
Residents of San Marco have access to some of the most prestigious educational institutions in the state. Members of our community are highly involved in ensuring that our children receive the highest quality education possible, both public and private. Our neighborhood is home to many of the best schools in Jacksonville, including Hendricks Avenue Elementary and the Douglas Anderson School of the Arts. We are in close proximity to many exceptional private schools including Bishop Kenny, Assumption Catholic School, Episcopal School of Jacksonville and the illustrious Bolles School. There are also plenty of fantastic options for early childhood education.
Walking or biking to school gives children a sense of freedom and responsibility, allows them to enjoy the fresh air and provides opportunities to get to know their neighborhood while arriving at school alert, refreshed and ready to start their day. Communities and community-based organizations are devoting increased attention to pedestrian and bicycle safety issues in an effort to improve the conditions for walking or biking to school.
In 2013, the Florida Department of Transportation completed a Safe Routes to School project that created a pedestrian and bicycle-friendly corridor along Hendricks Avenue. The project connects the San Marco community to Julian Landon College Preparatory and includes additional sidewalk construction and upgrades to pedestrian signalization that provide students with a safe and accessible route to school.
The San Marco community is proud to have collaborated with the Florida Department of Transportation to empower our neighborhood's children by encouraging them to walk or ride their bike to school and providing a safe means to do so.
Click here for more information on the National Center for Safe Routes to School and its programs.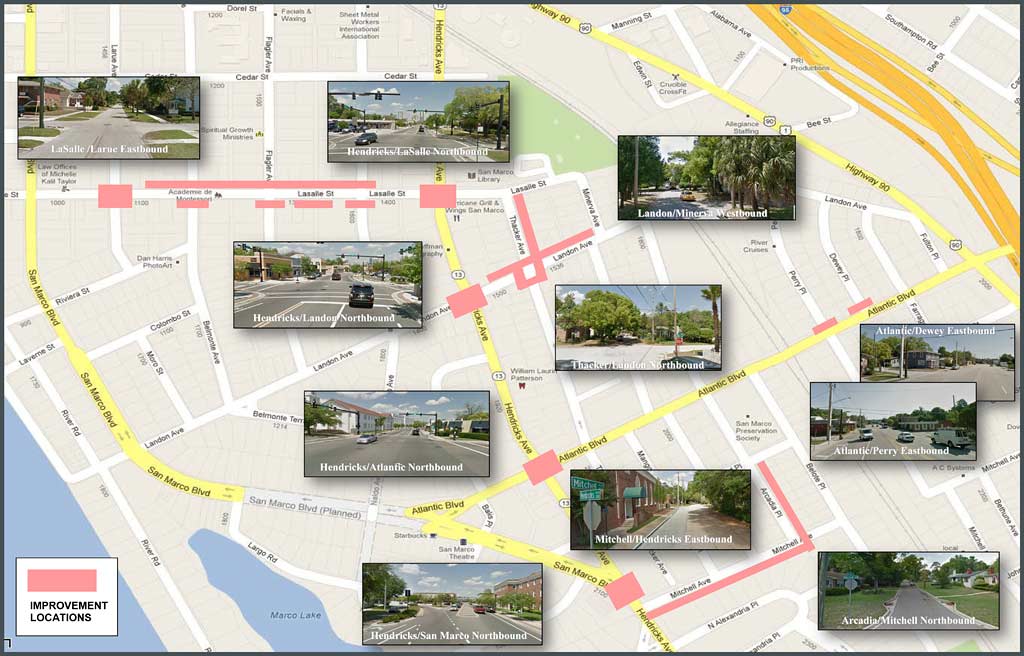 LEANNA CUMBER
---
CITY COUNCILPERSON
DISTRICT 5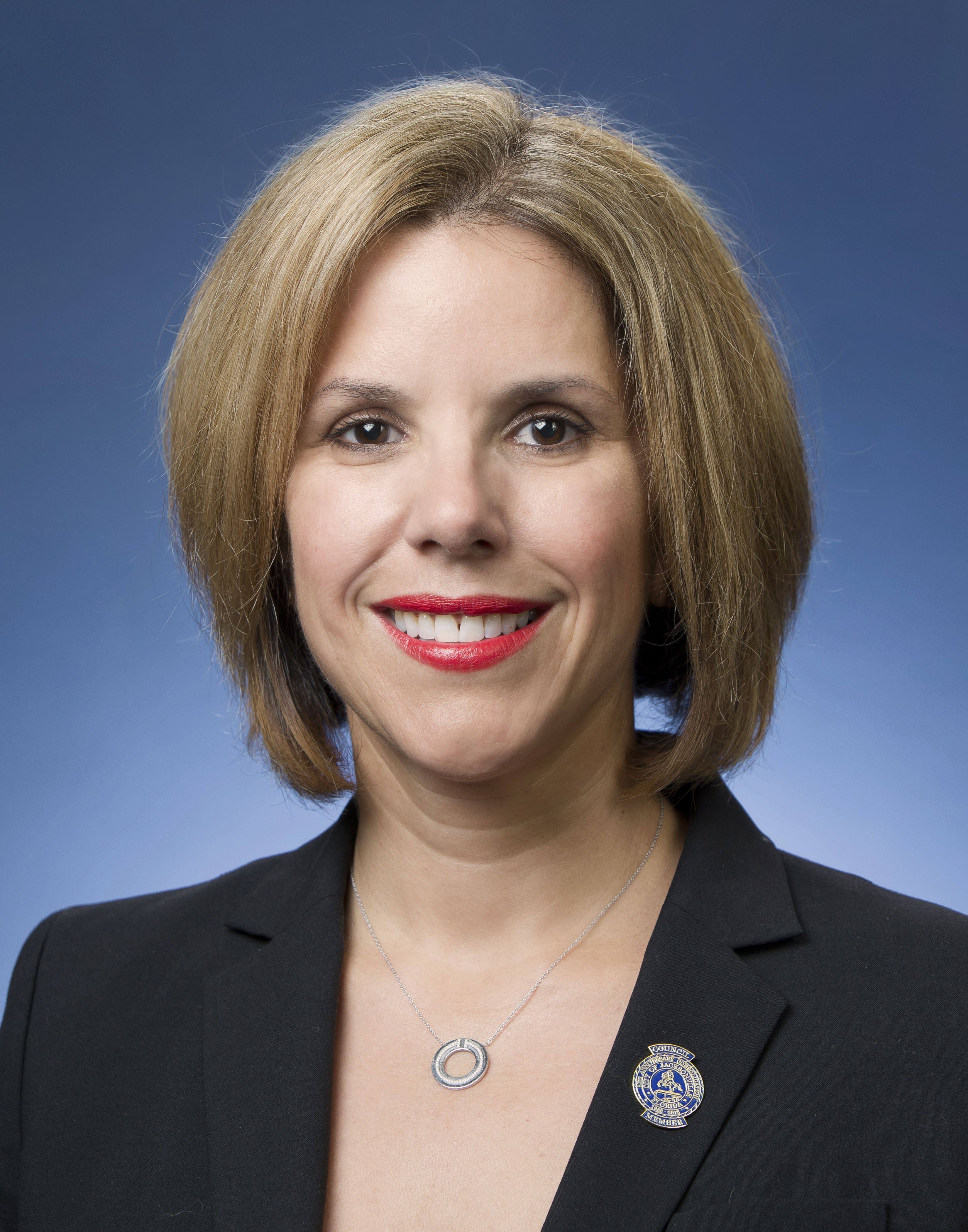 City Councilperson, District 5
---
LeAnna first learned the importance of public service in Ann Arbor, Michigan where she grew up. As a junior and high school student she became involved in addressing the issues of domestic violence, something she continues to be passionate about today.
LeAnna received her Bachelor of Arts degree with a focus on Government from the University of Texas at Austin. Following her graduation, LeAnna moved to Nacogdoches, Texas where she worked as a House Manager at the local battered women's shelter before obtaining a position as a 3rd grade bilingual teacher. LeAnna taught school in this region of rural east Texas for two years before moving to Los Angeles to continue her teaching career. In Los Angeles, LeAnna taught 5th grade bilingual students. In 2001, she graduated from the University of Southern California Gould School of Law. While in law school she helped create a domestic violence clinic. LeAnna also represented Federal and State prison inmates in civil actions such as child custody and parole hearings.
Contact Info
---
Office of the City Council
117 W. Duval St., Suite 425
Jacksonville, FL 32202
In 2002, LeAnna moved to Washington D.C. where she began a career in transportation and homeland security. LeAnna worked in the U.S. Senate, the U.S. Department of Transportation and at Baker Botts, LLP. Since 2010 LeAnna has been a consultant representing states, cities, seaports and railroads on public financing of surface transportation capital projects. As a consultant, LeAnna is a small business owner who understands the challenges facing entrepreneurs.
Since moving to Jacksonville, LeAnna and her husband, Husein, have been deeply involved in the community. LeAnna is a Past President of the San Marco Preservation Society, where she brought together the community to support smart growth initiatives. LeAnna served as a mayoral appointee to the Board of the Kids Hope Alliance (formerly the Jacksonville Children's Commission) serving two terms, most recently as co-Chair and Finance Chair. She also served as a Board Member of the Jacksonville Zoo and Gardens, Theatre Jacksonville, the Up & Cummers at the Cummer Museum, and co-chaired the 2017 Cummer Ball. LeAnna is a proud member of the Leadership Jacksonville Class of 2017.
LeAnna is currently licensed to practice law in California and Washington D.C.
She resides in San Marco with Husein, their two children (Jake and Penelope) and black lab (Scout).
ZONING
---
For more information on Zoning and Ordinances contact the SMPS Zoning Committee at info@smpsjax.com.
---