Signature Events
---
You won't find a more active and engaged community than you will in historic San Marco. Our neighborhood plays host to some of the city's most anticipated events from decadent open-air dining experiences to family-friendly street festivals.
---
Upcoming Events
September 10: Joint Mix & Mingle with SMMA (Posting House)

October 8: Happy Hour with SMPS
October 23: SMPS Speaker Series with Councilwoman LeAnna Cumber (Preservation Hall)
November 15-17: Jacksonville Film Festival (San Marco Theatre)
November 29: Tree lighting in Balis Park
November 30-December 1: San Marco Art Festival
December 14: Holiday Magic and Festival of Lights 5K
December 21: San Marco Luminaria
Wine Down in the Parks
April 2020
---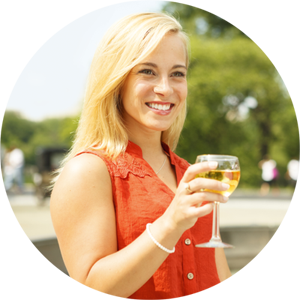 Enjoy a wine-filled evening of al fresco fun while supporting the continued maintenance, preservation and improvement of San Marco's historic parks!
Experience the charm of Whatley, Davin and Balis Parks, three of San Marco's favorite recreational destinations, on this magical evening filled with live music, tapas, craft beer, wine and cocktails from several of the neighborhood's best bars and restaurants. Wine Down in the Parks is a Spring tradition residents and visitors alike look forward to every year.
Purchase your tickets here!
---
Happy Hour with the SMPS
October 8
---
Join us at rotating venues around the neighborhood for our quarterly happy hour!
On October 8, join us for drinks, snacks, and good company–join us to meet your SMPS board members, mingle with neighbors, and support local business! Location TBD.
We hope to see you there!
Speaker Series: Councilwoman LeAnna Cumber
October 23
---
The San Marco Preservation Society regularly hosts speakers and experts on issues that are of interest to San Marco neighbors. The Speaker Series events are a great opportunity to mingle with friends and neighbors, get more involved with the Preservation Society, and learn about the latest happenings in our neighborhood.
Past speakers have included District 5 Councilwoman Lori Boyer, and former college basketball coach Hugh Durham.
Stay tuned for our next speaker series!
---
Holiday Luminaria
December 2019
---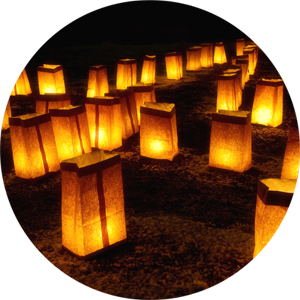 Every year, San Marco lights up for the annual Luminaria celebration. When the sun sets on the Saturday before Christmas, the neighborhood is filled with holiday cheer and neighborly hospitality set to the warm glow of light from luminaria lanterns lining the streets.
Residents are encouraged to purchase Luminaria kits from SMPS to help fund our preservation efforts in the community. Get in the holiday spirit and join the fun with one of the most beautiful traditions in Jacksonville.