Signature Events
---
You won't find a more active and engaged community than you will in historic San Marco. Our neighborhood plays host to some of the city's most anticipated events from decadent open-air dining experiences to family-friendly street festivals.
---
Upcoming Events
August 19: Mural Reveal at Balis Park; 9:30
September 2: Story Time in the Square
September 7: Membership Social with SMMA at ForeScore
September 23:Yoga in Balis Park at 9am
Wine Down in the Parks
April 2023
---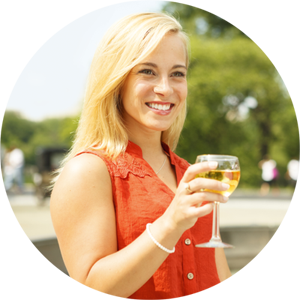 Enjoy a wine-filled evening of al fresco fun while supporting the continued maintenance, preservation and improvement of San Marco's historic parks!
Experience the charm of Whatley, Davin, and Balis Parks, three of San Marco's favorite recreational destinations, on this magical evening filled with live music, tapas, craft beer, wine and cocktails from several of the neighborhood's best bars and restaurants. Wine Down in the Parks is a Spring tradition residents and visitors alike look forward to every year.
---
Happy Hour with SMPS
Quarterly
---
Join us at rotating venues around the neighborhood for our quarterly happy hour!
We look forward to having you join us for drinks, snacks, and good company with neighbors, while supporting local businesses! Locations rotate among local San Marco restaurants and bars, and are often held jointly with the San Marco Merchants Association in an effort to build more neighborly and professional relationships.
We hope to see you there!
Story Time in the Square
First Saturday of the Month
---
Join the San Marco Preservation Society and the San Marco Bookstore for the monthly Story Time in the Square, taking place on the first Saturday of each month from 10-11 A.M. in Balis Park.
Kids of all ages are welcome, but stories will be geared towards our littles. Feel free to bring a chair or blanket, but don't forget your imagination at home!
Seating will be first come, first served, and the event will be held in the gazebo area, rain or shine (major weather systems excluded).
---
Holiday Luminaria
December 2023
---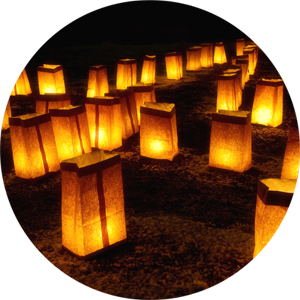 Every year, San Marco lights up for the annual Luminaria celebration. When the sun sets on the Saturday before Christmas, the neighborhood is filled with holiday cheer and neighborly hospitality set to the warm glow of light from luminaria lanterns lining the streets.
Residents are encouraged to purchase Luminaria kits from SMPS to help fund our preservation efforts in the community. Get in the holiday spirit and join the fun with one of the most beautiful traditions in Jacksonville.