Jacksonville Public Library's first JAX BOOK FEST!
Visit us in the bookstore in the "Lounge."
(It's just inside the doors across from Hemming Park.)
Books from the Presenting Authors will be available in the Lounge, as well as many other exciting literary gifts and event posters! 
      
  2017 Household Hazardous Waste and E-Waste Mobile Collection Events
      The Solid Waste Division will host household hazardous waste and electronic waste (e-          waste) mobile collection events throughout the city. The schedule for this year is as follows.    Directional signage will be posted on the day of the event. The HHW Event is held 9 a.m. until  3 p.m. Please contact Denise Lee or Will Williams for additional questions.
March 18th,2017 –Blue Cypress Park:   4012 University Blvd. N.
          April 8th,2017 – Mandarin Park:  14780 Mandarin Road
          April 22nd,2017 – Drew Park, 6621 Barnes Road South
         May 13th,2017 – Jacksonville Beach Public Works Department: 1460 Shetter Avenue,    Jacksonville Beach
         May 20th,2017  -Lonnie Miller Park: 7689 Price Lane
         June 10th, 2017 –  Ed Austin Regional Park:  3450 Monument Road
 December 10:
Holiday Magic in the Square
Come hear carolers, visit a petting zoo, take a sleigh ride, and even snap photos with Mr. & Mrs. Claus!!! Festive games and treats will add to the magic of the evening, and many of the merchants in San Marco Square will remain open late to allow for more gift shopping! You won't want to miss this cheery evening!
December 10:
Festival of Lights Fun Run & 5K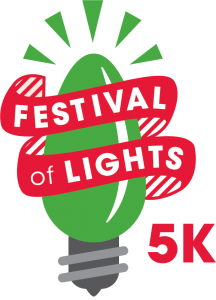 Sponsored and organized by 1st Place Sports, these runs will be held just before the Holiday Magic party kicks off in San Marco Square. Both a one mile fun run and a 5K will start and finish on San Marco Blvd. near Balis Park. Tickets and event information can be found at www.1stplacesports.com. All proceed will benefit the Children's Miracle Network – Jax to support the pediatric programs at UF Health Jax and Wolfson's Children's Hospital.
December 10:
Storytime in Balis Park:
The Night Before Christmas
Bring the whole family out to Balis Park on Saturday morning to hear The Night Before Christmas story! This will be a reading children and adults of all ages will not soon forget!
The story will be read in the Balis Park gazebo, weather permitting. San Marco Books and More is the alternate backup location.
December 16-17:
San Marco LUMINARIA
Luminaria kits will be for sale on both Friday and Saturday morning, 12/16 and 12/17. The kits will be sold at a SMPS table in the M Shack parking lot. Kits are $10 each and payable with cash or check.
Friday 12/16 Luminaria Kit Sales: 4PM – 7PM
Saturday 12/17 Luminaria Kit Sales: 9AM – 2PM
Saturday 12/17 Luminaria Night: 6PM
The annual Luminaria night will be held on Saturday, December 17th. Please light your luminaria around dusk, or prior to 6PM, when the luminaria night officially begins.
If you live by or along one of our area parks, please consider purchasing a few extra kits to place along the park.
December 14:
Southside Baptist Church's Jingle Jam!
This holiday season SSBC wants to celebrate Christmas with a HUGE party, and everyone is invited. We are calling it Jingle Jam! There will be inflatables, music, games, and at the end of the night there will be an ice cream party. This event will take place on Wednesday, December 14th starting at 5:30pm in the adult sanctuary. The program will start at 6:30 pm, followed by a giant ice cream party. For more information, please visit southsidefamily.com/.
---
Also visit MySanMarco.com for more upcoming events!