Upcoming Events:
You are invited to the SMPS Annual Membership Meeting!
Please join us for the Annual Membership Meeting at Aardwolf Brewing Co. on Monday, May 16th. Happy hour starts at 5:30, and the meeting starts at 6:30. SMPS will treat the first 25 guests through the door to a free brew!
We will roll out San Marco by Design as a Neighborhood Action Plan to be submitted to City Council. There will be an informal panel discussion and slideshow with members of the original steering committee highlighting their favorite parts of plan.
 Also on the agenda is the investiture of the new president, LeAnna Cumber, and new committee chairs. Finally, we will present the coveted Neighborhood Improvement Awards!
 It ought to be a fun and informative time, where folks can get in touch, meet the board, and catch up with everything SMPS has been doing over the past year!
May 16, 2016 4:30pm-6:30pm
The Florida Department of Transportation invites you to a public meeting regarding SR 13 (San Jose/Hendricks Ave.) from Cornell Road to San Marco Blvd.  The meeting is scheduled for May 16, 2016, at the FDOT Jacksonville Training Facility, 2198 Edison Avenue, Jacksonville, FL 32204. The format will be an Open House from 4:30 p.m. to 6:30 p.m. Drop by anytime to review project displays and talk with Department staff. A comment period will follow the Open House.  There is no presentation.  This meeting is an opportunity to receive information and comment  on the proposed improvements.
The improvements for this project include resurfacing SR 13 from Cornell Road to San Marco Boulevard, as well as, additional safety improvements along the corridor.  A kick-off meeting was held in January to seek feedback on the design plans for this project. Based on public input received at the meeting, changes have been made to the initial design. The purpose of the upcoming meeting is to present the changes and once again   gather your input regarding the project.
---
 Become a Part of San Marco History,
Buy a Personalized Brick!
With the success of our last brick sales we have continued the opportunity for you to become a part of San Marco history by purchasing a personalized brick. Bricks will be installed at a later date.
Bricks start at $100.00 with all proceeds going to benefit the Balis Park beautification fund.
The standards for the  text are up to 15 characters per line and up to 3 lines. Remember that spaces count as characters also! You can add a heart or paw print image in with the text and it will count as a character.
When entering the text you want on you brick in the space below, separate out your 3 lines with a slash(/) and make sure you enter all of your contact information.
If you have any questions, Please contact Leigh at (904)396-0081 Monday, Wednesday, and Friday fro 9am to 12 noon or email her at Leigh@smpsjax.com
---
_______________________________________________________________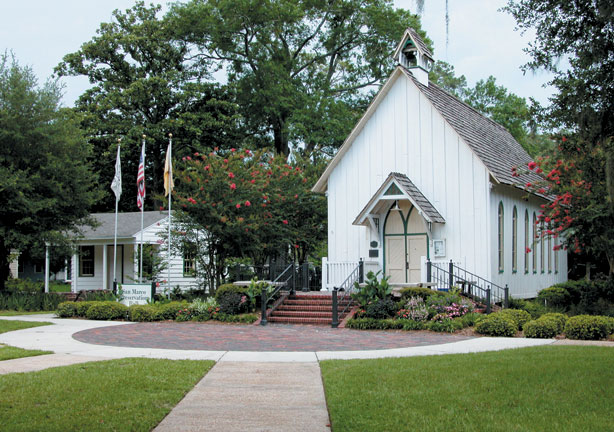 2016 SMPS Membership Benefits Program
It's that time of year again ~ time to renew your San Marco Preservation membership or, if you don't have one, it's time to join.  In order to thank our members for the benefit of their support through membership dues, San Marco Preservation Society engaged our local San Marco merchants and retailers to structure a program that would benefit the entire community. When you shop locally, 2016 SMPS members (who present their Membership Cards) can enjoy the following:
» 10% off purchase at Impressions
» 15% off purchase at Peterbrooke (San Marco location)
» 15% off purchase at Reve, San Marco
» 20% off purchase at The Wardroom Ltd.
» 10% off total bill at The Loop Pizza Grill (San Marco location)
» 10% off non-sale merchandise at Krista Eberle Boutique
» 10% off entire purchase at Leila's Delicious Fashions
» 10% off total bill at Maple Street Biscuit Co. (San Marco location only)
» 10% off purchase at French Imports
» 10% discount of non-sale merchandise at Beau Outfitters
» 10% off merchandise at Miriam's Estate and Fine Jewelry
» 10% off merchandise at Scout & Molly's
» 10% off massage therapy services at Therapy Works
» 10% off dry cleaning – 3 pieces or more – at Herman Jackson's Cleaners
» 10% off food purchased for on-site consumption at Grape & Grain Exchange and the Parlour Speakeasy (Note:  does not apply to packaged goods at Grape & Grain Exchange)
» 10% off purchase at San Marco Books and More
» 10% discount of non-sale merchandise at 1st Place Sports (San Marco Location)
» Free combo upgrade with the purchase of a burrito, salad, quesadilla, or tacos (2) at Hightide Burrito Co.
» One complimentary personal styling session at Rosie True – San Marco
» One complimentary glass of a "Preservation feature" (red or white wine) with the purchase of $20.00 or more at Taverna
» 50% off the office visit at St. Francis Animal Hospital
****Be sure to check back for updated merchants and discounts****
How it Works: Become a member of the San Marco Preservation Society by purchasing your membership online or mailing a check (made payable to "San Marco Preservation Society") to: 1468 Hendricks Avenue, Jacksonville, FL 32207.
Once you have purchased your membership, you will receive a letter in the mail acknowledging your membership along with your 2016 SMPS Membership Benefits Card. You MUST present your card in order to receive these benefits from our generous merchants.
 Your card is YOUR responsibility. Thank you for supporting San Marco!

---
FIND OUT MORE AND STAY UPDATED ON OUR FACEBOOK PAGE
---