October 13, 2018 | 4-8 P.M.
---
The iconic 3 Lions statue in San Marco Square is turning 21 years old this year! Join the San Marco Merchants Association and the San Marco Preservation Society on Saturday, Oct. 13 to celebrate our three favorite felines!
Most merchants in San Marco Square will be staying open late and offering a 21% discount or other deal to patrons (to see a complete list of discounts, click here). Individual merchants and restaurants alike will have exciting specials and promotions to offer. Click here to learn more!
---
Holiday Luminaria
---
December 2018
---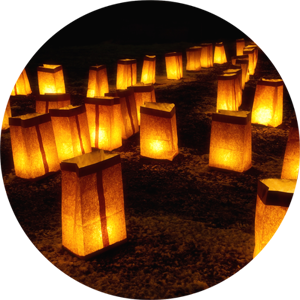 Every year, San Marco lights up for the annual Luminaria celebration. When the sun sets on the Saturday before Christmas, the neighborhood is filled with holiday cheer and neighborly hospitality set to the warm glow of light from luminaria lanterns lining the streets.
Residents are encouraged to purchase Luminaria kits from SMPS to help fund our preservation efforts in the community. Get in the holiday spirit and join the fun with one of the most beautiful traditions in Jacksonville.
October 18, 2018 | 6:00 P.M.
---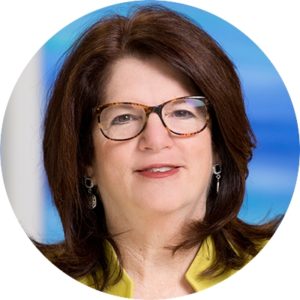 Exciting things are headed to the San Marco community. Come learn how these developments and plans tie into a greater design for San Marco and incorporate our gorgeous waterfront location.
Join us at San Marco Preservation Hall for an inspiring presentation from Councilman Lori Boyer to learn about the vision for Jacksonville's waterways and what it means for San Marco.
Light refreshments will be served at 6:00 p.m., and the program will begin at 7:00 p.m.
---
Wine Down in the Parks
Spring 2019
---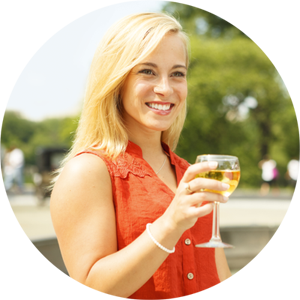 Enjoy a wine-filled evening of al fresco fun while supporting the continued maintenance, preservation and improvement of San Marco's historic parks!
Experience the charm of Whatley, Davin and Balis Parks, three of San Marco's favorite recreational destinations, on this magical evening filled with live music, tapas, craft beer, wine and cocktails from several of the neighborhood's best bars and restaurants. Wine Down in the Parks is a Spring tradition residents and visitors alike look forward to every year.