Annual Party
June 14, 2018 | 6:30 P.M.
---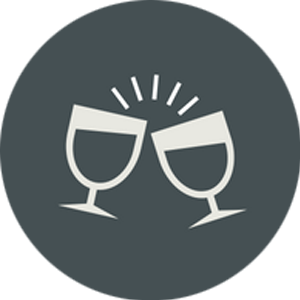 Join fellow San Marco neighbors and San Marco Preservation Society members for our annual celebration at San Marco Preservation Hall!
Mingle with friends and neighbors as we recognize beautification award winners, and reveal the new SMPS logo and branding! Meet and greet with light refreshments will take place at 6:30 P.M, and the program will begin at 7 P.M. on Thursday, June 14.
Wine Down in the Parks
April 14, 2018 | 4 – 7 P.M.
---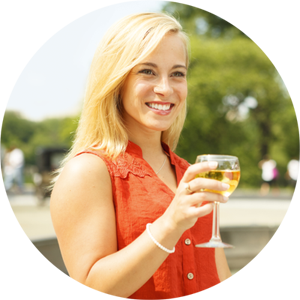 Enjoy a wine-filled evening of al fresco fun while supporting the continued maintenance, preservation and improvement of San Marco's historic parks!
Experience the charm of Whatley, Davin and Balis Parks, three of San Marco's favorite recreational destinations, on this magical evening filled with live music, tapas, craft beer, wine and cocktails from several of the neighborhood's best bars and restaurants. Wine Down in the Parks is a Spring tradition residents and visitors alike look forward to every year.
Speaker Series
Ongoing
---
San Marco Preservation Society hosts a variety of speakers throughout the year to speak to the community on a variety of topics.
Keep an eye on our Facebook, Instagram and Gazebo Gazette pages to be the first to know who's coming up next!
---
Holiday Luminaria
December 2018
---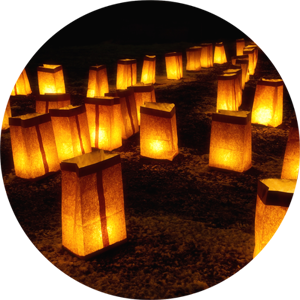 Every year, San Marco lights up for the annual Luminaria celebration. When the sun sets on the Saturday before Christmas, the neighborhood is filled with holiday cheer and neighborly hospitality set to the warm glow of light from luminaria lanterns lining the streets.
Residents are encouraged to purchase Luminaria kits from SMPS to help fund our preservation efforts in the community. Get in the holiday spirit and join the fun with one of the most beautiful traditions in Jacksonville.