CONCERT IN THE PARK 2023
Returning this year is the FREE family favorite Concert in the Park event! Join the San Marco Preservation Society on Friday, October 20 at Fletcher Park from 6:00 to 8:30 p.m. to enjoy an al fresco evening and the musical stylings of Jesse Montoya Music and the Halligan Quintet from the John Lumpkin Institute, kicking things off for headliner Bread and Butter.
This event is free and open to all ages. It's designed to gather our community in one of our neighborhood's showcase parks. Guests are invited to bring their own seating and picnic while enjoying local live music and beautiful views. Children will be expected to stay near supervising adults. Donations to the SMPS are recommended to help cover the costs of the event's production.
TELL ME MORE!
For this event, the SMPS is partnering with a variety of local food vendors to offer picnic options for purchase at the event. Make sure you're subscribed to our newsletter for more menu updates, and stay tuned!
Wine and beer will be available for guests 21+ with a suggested donation.
PICKUP – Orders may be placed online and picked up starting at 4:30pm the day of the event. 

DELIVERY – If you select the online "Delivery" option, your order will be handled by DoorDash and there will be a $4.99 delivery fee.  Please enter the address as 1652 Atlantic Blvd. You are responsible for the coordination with your driver to meet up for delivery handoff. Please be sure to put appropriate notes in the "delivery instructions" section of the online ordering form so the driver can find or contact you.

ORDER TIMELINE –

You may pre-order from Town Hall beginning Friday, Oct. 13—from up to one week before the event. All orders must be placed no later than noon on the day of the concert, on Friday, Oct. 20.
SPECIAL THANKS TO OUR SPONSORS
A round of applause for this year's sponsors! The San Marco Preservation Society offers this event to the community totally free of charge, because we see it as an important way to gather folks and create a community atmosphere. Our sponsors help make this possible. We are grateful for their support!
Opening Act: Bill Ware & Family
If you would like to sponsor the 2023 Concert in the Park, please visit this link or email us at info@smpsjax.com.
MIC CHECK!
Bike riding and walking to the event is highly encouraged. Parking at Fletcher Park is extremely limited, and we ask that guests be respectful of neighbors and businesses. Parking behind San Marco Square in the Aspire Church (formerly Southside Baptist Church) parking lot is recommended. The Beach Buggy ride service will be running to provide FREE rides (with suggested tip) to and from Fletcher Park — download the app ahead of time!
For now, mark your calendar, let us know if you'll be attending, and get ready for a delightful, musical evening!
Please note: if inclement weather occurs, the concert will be rescheduled!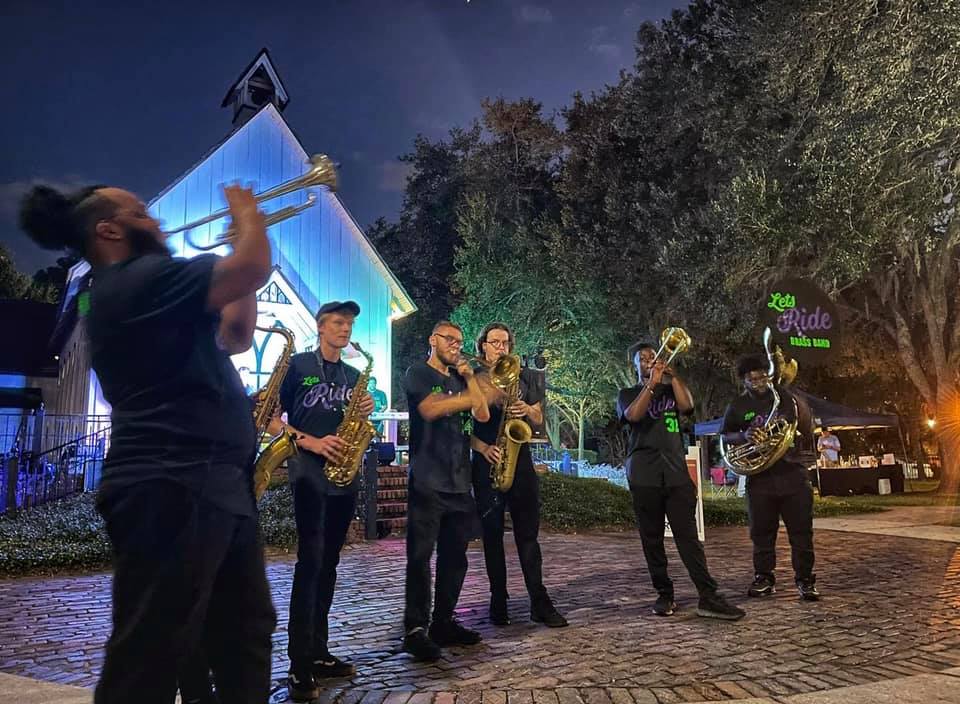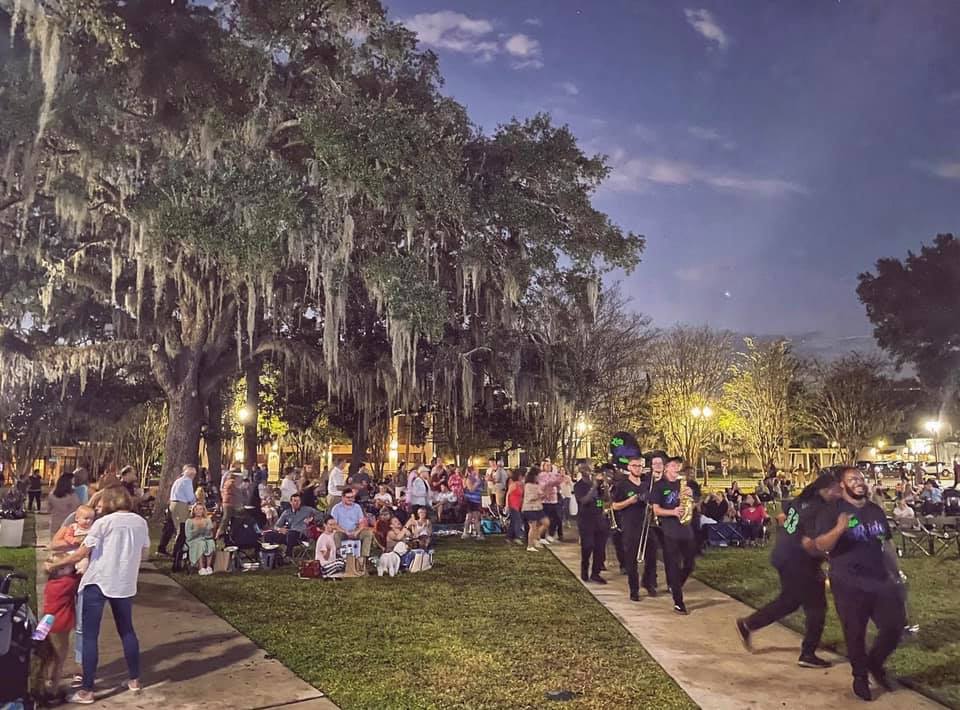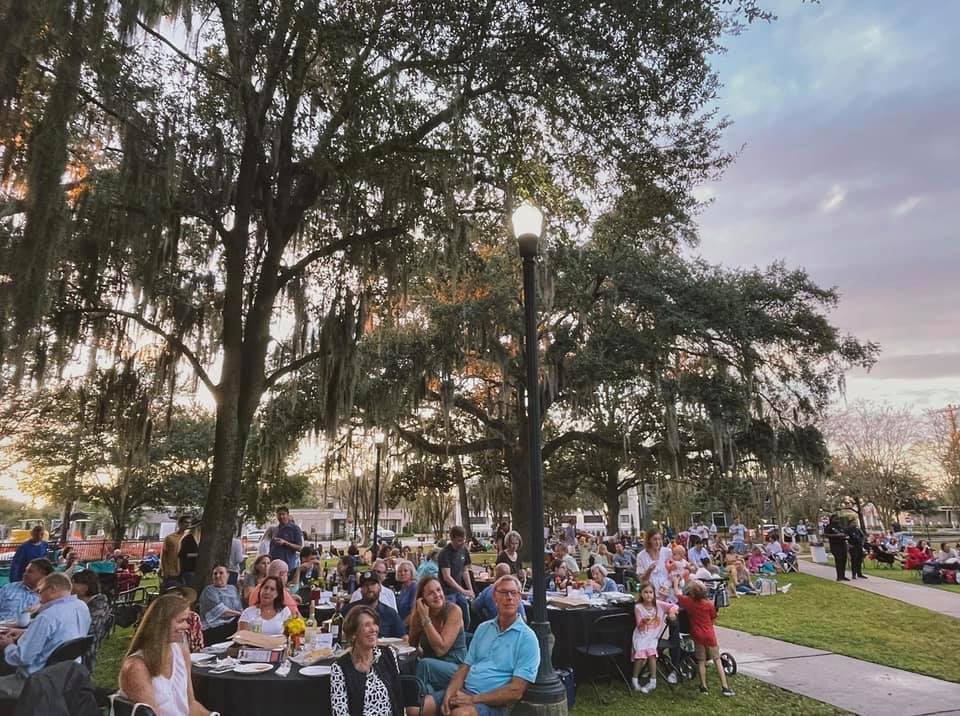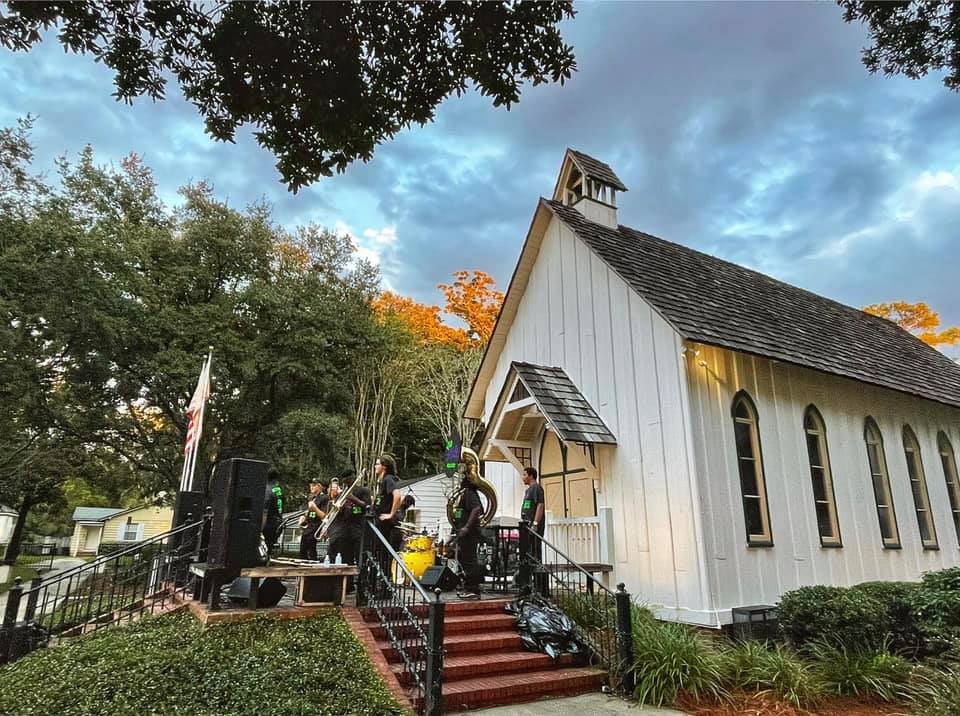 Scenes from the 2021 Concert in the Park